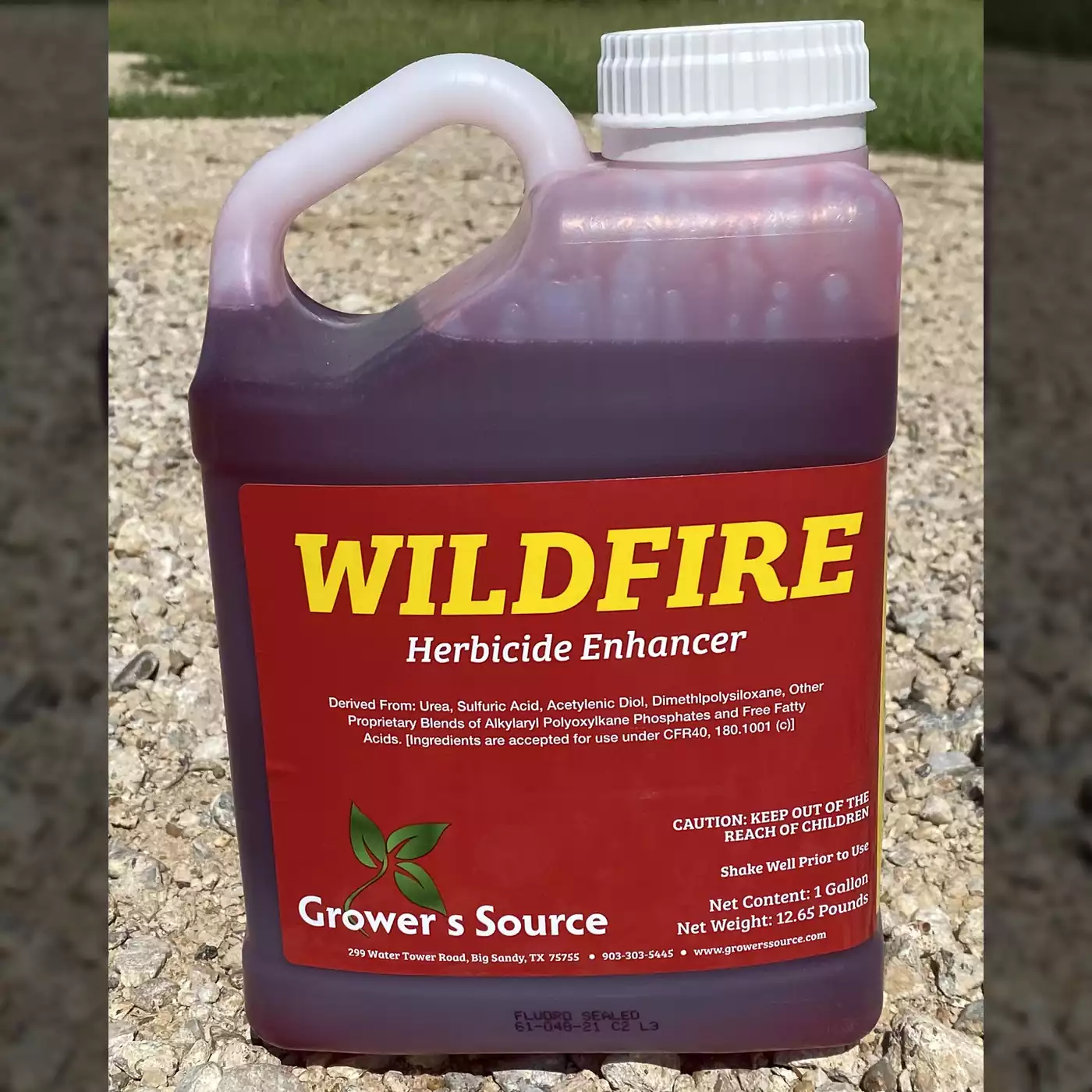 Herbicide and defoliant enhancer! WILDFIRE™ is an economical way to extend and enhance your herbicides. It has continually proven itself to both growers and applicators by giving more complete and extended kills with the low application rates. WILDFIRE™ is a special formulation designed to create synergy with other chemicals to save costs by increasing efficiency and effectiveness of the spray application. A key to effective spraying is getting the product to stick to the plant. The specialized surfactant in WILDFIRE™ helps with not only the chemical coverage on the plant, but helps lengthen the duration of the effects on the plant.
Saves time and money!
1 gallon treats 800 gallons of tank mix
A product people try once and then use season after season
When applied at 10 gallon rate, WILDFIRE costs $1.06 per acre!
"If a grower is spraying their own crops, WILDFIRE is a must use product! Saves time and money. Many of our dealers who offer spray services for their farmers, are starting to use it too, because it's much easier to handle and it works! If someone tries the product, they end up ordering more. It sells itself."